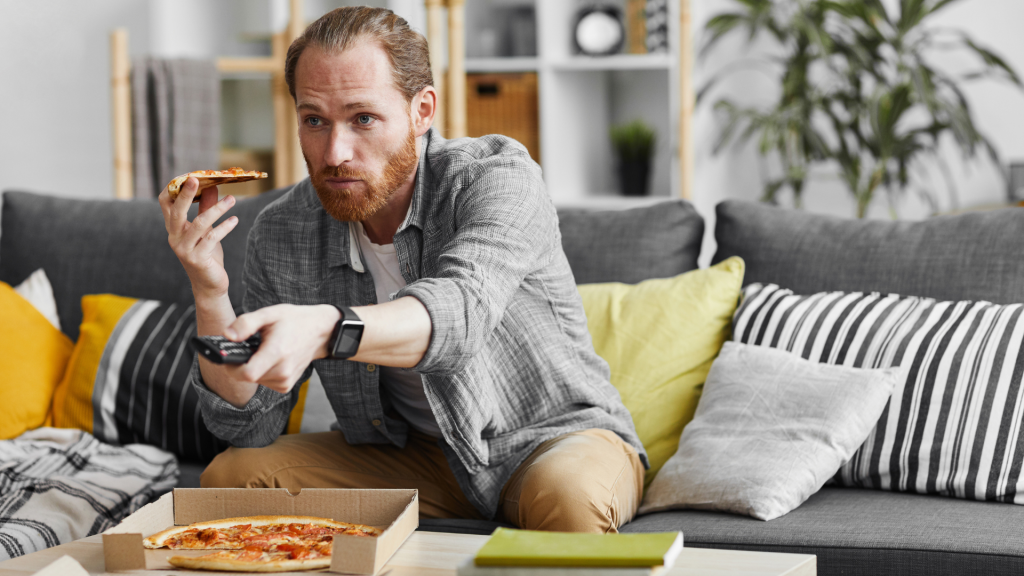 Welcome to our newsletter where we unveil the secrets of high performers who have mastered the art of guilt-free enjoyment. In these uncertain times, it's crucial to find the balance between pursuing excellence and savoring the pleasures that bring you joy. Join us as we dive into the world of unlocking your potential and using your favorite treats as rocket fuel for success without the weight of guilt.
Reframe for Dominance: It's time to reshape the way you perceive guilty pleasures. Rather than viewing them as distractions, embrace them as "performance enhancers" or "rocket fuel for brilliance." Imagine indulging in your favorite Netflix show or relishing in mouthwatering Mexican cuisine while empowering your mind to drive motivation and skyrocket performance.
Set Boundaries for Excellence: As a high performer, you understand the importance of setting boundaries. By establishing clear limits around your guilty pleasures, you ensure that they contribute to your success rather than sabotaging your goals. It's all about enjoying these pleasures with precision, making them a vital part of your journey to greatness.
Rewards that Ignite: Transform your guilty pleasures into powerful motivational tools. Celebrate your most ambitious performance goals by allowing yourself to indulge in moderation. By using your favorite treats as rewards, you create a sense of anticipation and motivation that propels you forward, conquering new milestones even in the face of uncertainty.
Unleash Your Unique Power: Comparison can be a distracting force on the path to high-performance dominance. Instead, embrace your own guilty pleasures unapologetically. Your passions and indulgences hold the key to unlocking your true potential in these modern times. As a high performer, trust your instincts, as usual, to guide you toward extraordinary success.
Harmony in Moderation: Balance is the key to sustainable high performance. It's essential to recognize when to pause and recalibrate if you find yourself straying from your optimal performance. Striking the perfect harmony between pleasure and purpose ensures that you continue to thrive while enjoying the journey towards your goals.
With these strategies, guilt will no longer hinder your path to success. So, harness the power of guilt-free indulgence and unlock your performance potential like never before.
Stay tuned for our next post, where we reveal how leveraging your guilty pleasures can supercharge your motivation, propelling you towards extraordinary achievements and soaring to new levels of success. Get ready to embrace the pleasure that powers your greatness!