Achieving optimal performance in the workplace and beyond requires grit and commitment.
It's been a wild ride!
IT'S TIME TO Get Ready for the rest of 2023 WITH GRIT AND COMMITMENT!
Every day, we are surrounded by a world of noise and distraction.
And as a business leader, you understand the importance of staying at the top of your game and not getting distracted.
It's time to get GRITTY.
The world's TOP leaders know what they want and go after it in the face of adversity, setbacks with commitment and with grit.
You go after your goals with DETERMINATION.
You Push Outside of your comfort zone daily.
As a High-Performer, you know that the magic happens outside of your comfort zone!
We live in a constantly changing and disruptive world.
Visionaries ARE ambitious…
YOU think big and plan for Massive Growth in Disruptive Times.
You need to be sharp, energetic, and ready to tackle whatever challenges come your way.
But MORE often than you'd like, the demands of your busy schedule can leave you feeling drained, stressed, and burnt out.
This is where the commitment comes in.
By building a strong connection between your mind, emotions and body, you can empower your inner athlete, and achieve optimal performance both in the workplace and beyond.
In the business world, success is often measured by the results you produce.
However, achieving those results can be incredibly challenging when you're not operating at your full potential.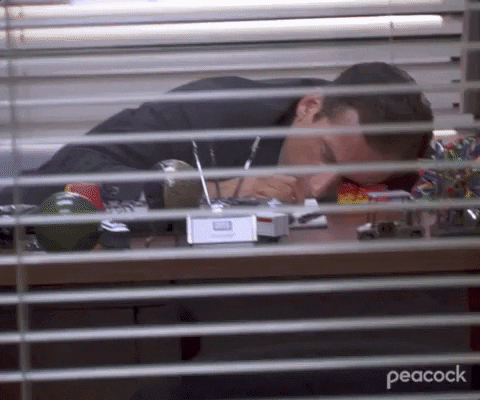 The truth is, the state of your physical, emotional and mental health has a huge impact on your ability to perform at your best.
When you're stressed, exhausted, and out of balance, it's much more difficult to focus, be productive, and make good decisions.
This is why it's so important to take care of your mind, emotions and body.
This helps you build a foundation of strength, resilience, and focus so that you to perform at your best, no matter what challenges come your way.
Self-leadership comes first:
As a TOP leader you have to know yourself, to make sure your tendencies, thoughts, emotions and actions are aligned with your goals. You have to know YOURSELF BEST TO WIN.
While regular exercise is beneficial for maintaining a strong & gritty mind, there are other ways to achieve this connection.
Here are some ways to build a strong and gritty mind:
Mindful Breathing
Mindful breathing is a simple technique that involves focusing on your breath and observing your thoughts without judgment.
It can help reduce stress, improve focus, and increase self-awareness AND IMPROVE EMOTIONAL REGULATION IN UNCERTAIN TIMES.
Taking a few deep breaths and choose positive emotions before a meeting or presentation can help you remain calm and centered during stressful situations, which can make it easier to make rational decisions and stay focused on getting the outcome you want.
Stretching
Yoga and stretching are physical practices that can help improve flexibility, balance, and strength, as well as reduce stress and anxiety.
Taking a few minutes to stretch before a meeting or presentation can help you stay calm and focused on the end goal during high-pressure situations, which can help you make better decisions and regulate your emotions.
Dominate the Controllable
As a top leader, you know that you have control of your attitude, emotions, being prepared and strategy and you focus on that instead of what you can't control these days.
Mindful Listening
Mindful listening is a technique that involves paying attention to what someone is saying without judgment or distraction.
It can help improve communication skills, increase empathy, and enhance relationships.
As a leader, practicing mindful listening can help you build stronger connections with your team members and stakeholders, which can improve collaboration and drive positive results.
Sleep
Sleep is crucial for maintaining a strong mind-body connection. Getting enough sleep each night can help improve mood, emotional regulation in stressful situations, increase energy levels, and enhance cognitive function.
As a leader, getting enough sleep can help you stay focused and alert during important meetings and conversations, which can improve your communication skills and decision-making abilities.
By incorporating these steps into your daily routine, you can improve your focus, resilience, and emotional intelligence, which are all necessary qualities for effective leadership in disruptive times.
Remember, the mind, emotions and body are all connected, and by taking care of your own self leadership, you can achieve your full potential as a leader.
---
📌  My Custom One-On-One Coaching Helps High-Achieving Leaders, C-Suite Executives, And Founders To Consistently Increase Profits, Experience High-Performance, And Achieve Their Biggest Goals And Visions 👇
https://schedule.highperformanceexecutivecoaching.com
---
📌 Click here to subscribe to my YouTube channel so you won't miss out on any newly released videos. Once you've subscribed, you'll be notified when there are new uploads or if there's a replay available. → http://bit.ly/LisaGChannel
---