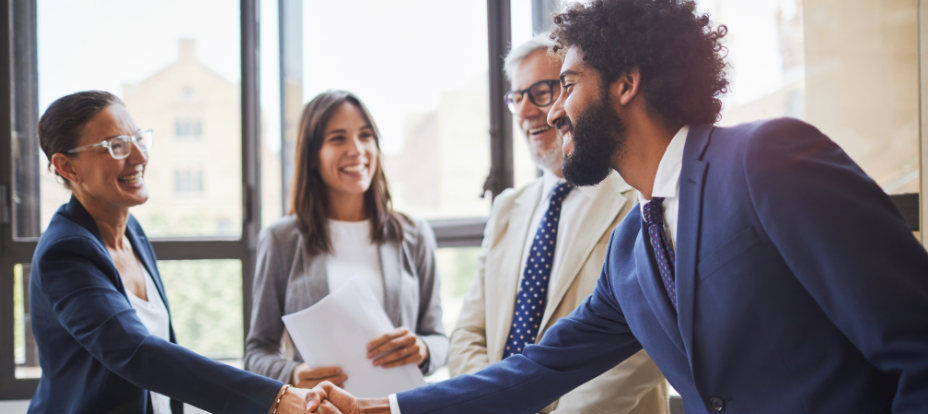 Dear Leaders,
Welcome to my latest newsletter, where we delve into the powerful intersection of leadership and mindfulness. In today's fast-paced world, where decisions are made in the blink of an eye, cultivating present-moment awareness can significantly enhance your leadership capabilities. Let's explore how practicing mindfulness can help you become a more effective and decisive leader.
👉1. The Pain Points of Leadership in the Age of Distraction
Leading in the digital age comes with its challenges. The constant stream of information, high demands, and competing priorities can overwhelm even the most experienced leaders. Have you ever found yourself struggling to stay focused amidst the noise, I can say for sure that I have? Do you sometimes regret decisions made in haste, without considering the broader impact? These are common pain points I see faced by leaders today.
👉2. The Power of Mindfulness: Embracing the Here and Now
Mindfulness offers a solution to combat the chaos of modern leadership. By practicing mindfulness, leaders can train their minds to focus on the present moment without judgment, leading to improved decision-making and overall well-being. So, how can you incorporate mindfulness into your leadership style?
💠Mindful Leadership Tip #1: Start with Breathing
When faced with stress or tough decisions, take a moment to focus on your breath. Deep, intentional breathing can help ground you in the present, calming the mind and allowing for greater clarity. Remember, a few deep breaths can make all the difference in approaching challenges with a clear head. Try this right now: here's how I have my client's breath when they're feeling stressed. 
Exhale to a count of four.
1-Keep your lungs empty for a four-count.
2-Inhale to a count of four.
3-Hold the air in your lungs for a count of four.
4-Exhale and repeat three times.
5-Try it and leave a comment if you feel more relaxed
💠Mindful Leadership Tip #2: Embrace Active Listening
As a leader, listening is one of your most valuable skills. Mindful leadership involves being fully present when engaging with your team, colleagues, and stakeholders. Are you truly listening, or are you formulating your response while others speak? Practice active listening by giving your undivided attention, and you'll foster stronger connections and make better-informed decisions.
💠Mindful Leadership Tip #3: Create Space for Reflection
In the hustle of leadership, it's essential to create moments of reflection. Set aside time each day to pause, step away from distractions, and simply be with your thoughts. Use this time to assess your decisions, their impact, and consider alternative perspectives. Reflection helps you avoid reactive decisions and fosters a deeper understanding of complex situations.
👉3. Cultivating Mindful Leadership in Your Organization
Embracing mindfulness isn't just a personal endeavor; it can positively influence your entire organization. When leaders lead mindfully, their teams are more engaged, productive, and innovative. How can you spread the culture of mindfulness within your organization?
💠Mindful Leadership Tip #4: Lead by Example
As a leader, your actions speak louder than words. Demonstrate mindfulness in your daily interactions and decision-making. When your team sees you embodying present-moment awareness, they are more likely to follow suit.
💠Mindful Leadership Tip #5: Offer Mindfulness Training
Consider providing mindfulness training for your teams. Workshops, guided meditation sessions, or access to mindfulness apps can equip your employees with tools to manage stress and make better decisions.
💠Mindful Leadership Tip #6: Foster a Judgment-Free Environment
Encourage open communication and vulnerability within your organization. By creating a non-judgmental space, you allow your team to share ideas freely, leading to more innovative solutions and collaborative decision-making.
🎯Conclusion: Lead with Mindfulness, Lead with Impact
Mindfulness and leadership go hand in hand. By fostering present-moment awareness, you can transform your decision-making process, build stronger relationships, and create a thriving work environment for your team. Embrace mindfulness as a core leadership skill, and you'll experience the profound positive impact it brings to your professional and personal life.
Thank you for reading, subscribing and sharing the newsletter, and I hope these insights inspire you to embark on a journey of mindful leadership.
Best Regards,
Lisa G.
Your Peak Performance Coach